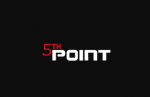 Long Business Description
Founded in 2002, 5th Point was the first company in New South Wales to attain IRATA International Membership.
As an IRATA International Member Company, we train the only internationally recognized industrial rope access qualification (IRATA). IRATA is recognized as the world's leading authority on industrial rope access; the methodology created by the association has an unrivaled safety record.
Over the past two decades, 5th Point has continued to grow and develop, becoming the leading IRATA International training company in Australasia, consecutively training over half of all IRATA technicians in this region.
We have a purpose-built, air-conditioned training facility, located in Brookvale, NSW, with provision for training industrial rope access, height safety, and confined spaces training.
In response to industry demands, 5th Point has established multiple training facilities:
Brookvale, New South Wales
Shellharbour, New South Wales
Gold Coast, Queensland
Wellington, New Zealand
Auckland, New Zealand
Meet the TeamNewsletter SignupBook IRATA TrainingBook RTO Training
In addition, 5th Point has trained extensively within Australia and abroad, running IRATA Courses in Darwin, Cairns, Melbourne, London, Doha, Dubai, Calgary, Seattle, Las Vegas, Christchurch, and Queenstown.
In 2008, 5th Point began offering various nationally recognized units of competency through partnerships with other Registered Training Organisations (RTO's). The initial course material given to us by our partners was found to be insufficient for the technical needs of our industry. Therefore, to support our commitment to providing the highest quality of training, in 2014, 5th Point made the decision to register as an RTO. We underwent audit and registration in 2015.
Becoming an RTO has enabled us to design courses to reinforce theory through practical application: these courses are delivered with a strong focus on hands-on and task orientated learning, specific to the working at heights and industrial rope access sectors.
Supplementary to the practical learning, these courses provide workers and/or persons conducting business or undertaking (PCBUs) with a greater understanding of the legal requirements for working at height within Australia.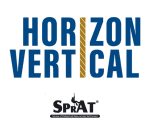 Long Business Description
Founded in 1992, Horizon Vertical is a company specialized in works in difficult places.
We use an innovative technique, safe, fast, effective and economical in terms of cost, time and space: work in support and progression on ropes on structures in height or in confined space.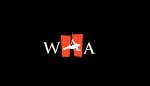 Long Business Description
WHA offers a wide range of competencies to service your projects needs.
We are highly adaptable and self-sufficient to any task.
We define ourselves by our capabilities rather than the access method required to achieve them,
and that's what sets us apart as a construction service business.