JGID ALLOWS YOU TO SAFELY TRACK ALL YOUR EQUIPMENT IN ONE EASY TO USE SOFTWARE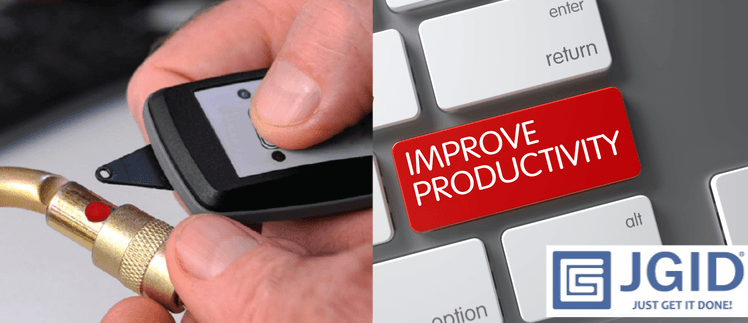 Store all details about your gear including photos & manuals
Get notified when its time to inspect your gear
Keep an audit trail of all inspections
Build gear lists for jobs
Record when and how equipment is used
Manage equipment loans & returns
Record qualifications & when they expire
Information is available to all your team
Data is stored in the cloud & can be accessed from anywhere, on any device
NO MORE PAPERWORK, NO MORE HUMAN ERROR
Imagine being able to accurately see all information related to each piece of equipment at a glance!
Tracking and Auditing assets takes time and focus away from your business. Errors can have a devastating effect on your people and assets.
The EZYiD system and seamless integration with Just Get it Done! business management software makes identifying and tracking your companies assets easy and quick!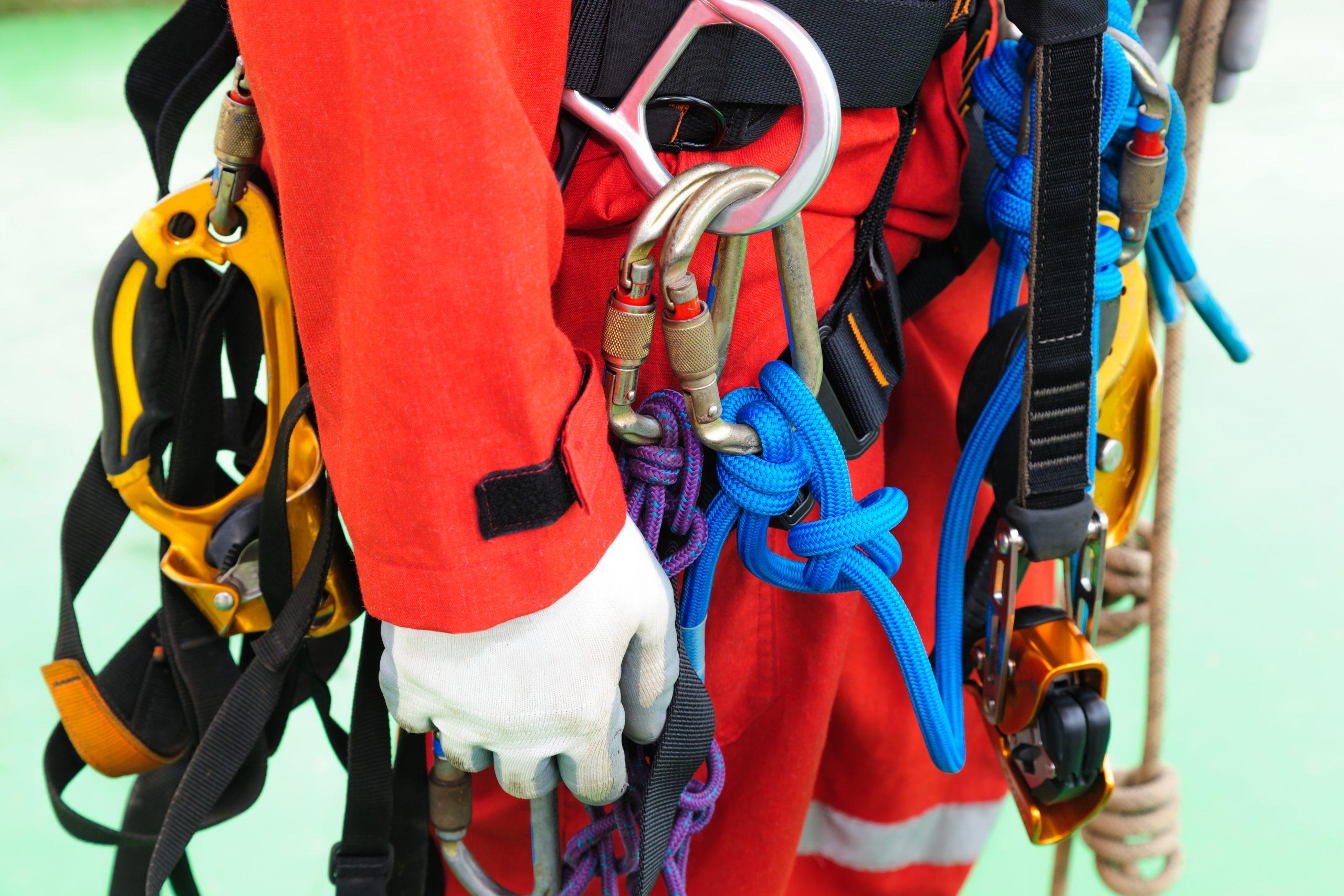 EQUIPMENT TRACKING WITH RFID & JGID
With RFID (Radio Frequency Identification) it is easy to track and inspect gear. At a glance you can see who last took a piece of equipment, what job it has gone to, when it came back. Who last inspected it, what the test result was and when the next inspection is due.
A full history of every inspection done makes every audit a total breeze. Allowing for less errors, more time and more productivity!
Safely record the date of purchase, manufacturing date, ID number, colour, material, supplier, manufacturer, date of service, breaking strength, certifications held, date taken out of service.
Along with its inspection history - including date inspected, results and who performed the inspection. Which job sites it has been on, how long it was used before coming back.
``DON'T JUST TAKE IT FROM US, LET OUR HAPPY USERS EXPLAIN TO YOU HOW THEY USE JGID``
Leigh Greenwood, Director,
5th Point  
An Irata Training Centre, where people get trained and qualified to do rope access, confined spaces and other high risk work. 5th Point use JGID to manage all their equipment and inspection registers. A perfect example of how much time RFID can save when doing equipment inspections.
Get started with JGID now, 100% risk free. Enjoy all our services with unlimited profiles for 14 days Free
STEP 1
RFID & JGID
Tagging your Equipment
STEP 2
RFID & JGID
Connecting Inventory in JGID
STEP 3
RFID & JGID
Checking Equipment On & Off Jobs
All rope access equipment must be inspected every six months or fully inspected each time it is mobilised or demobilised on a job.
With JGID & RFID we make this process easy!
SIMPLE HACK TO FITTING RFID CHIPS TO EQUIPMENT WITHOUT THE MESS!
Many of our customers have had this messy issues of attaching RFID chips to equipment and we found a great way to keep things clean and get the job done.
When retrofitting RFID chips to your equipment it can be a messy job but here is the greatest hack we found after glueing hundreds of chips on to rope access equipment.
#jgid #ropeaccess #trackingequipment #rfidtracking #ezyid #taggingequipment #justgetitdone #besttrick #andrequin #businessmanagement #equipmentmanagement #petzel #irata #sprat #ropetech #ropetechnician #heightsafety
MANAGE YOUR TIME, COSTS, JOBS &
EQUIPMENT WITH JGID
FEEDBACK FROM OUR VALUED CUSTOMERS
WHAT OUR CLIENTS SAY ABOUT US
"For our staff, everyone throughout the business knows who has to be where, when and what needs to be delivered for our clients. The workflow system supports our teams to consistently replicate what we do well for our clients."
Ben Galbraith,
Business Manager – Spidertech
Goleman is a hands on maintenance company providing building maintenance services to the commercial property sector. Timely and accurate information is key. Information from the client instruction to the guy on the tools and report back to the client and everything that happens in between, we implemented JGID. We love the program, we use it to run our business. From the quick upload and sharing of documents to the easy scheduling. It has sped up the quoting for one-off and recurring services greatly. All information is retained and easily accessible and replicable.
Luke Goleman,
Director, Goleman Group NZ
"Our goal and primary purpose of being in business is to improve life as a whole for everyone and everything that comes into contact, directly or indirectly, with any of the products or services of the JGID Community."
Andre Quin,
CEO, JGID Pty Ltd