JGID - EVERYTHING YOU NEED FROM ENQUIRY TO INVOICE
A job management solution that gives you the business owners and management efficient and effective control of your businesses, optimised to work on any device so you can work where you want, when you want, at the same time improving your customer service, cash flow and profit, enjoy more free time with the people YOU care about the most, doing the things you like. Enjoy big business capability with small business flexibility.

Connect JGID & XERO For a Complete Business Solution- Just Get it Done with XERO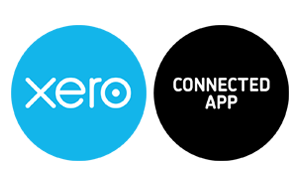 For your convenience JGID's invoicing is fully integrated with Xero.
Further improve the workflow of your sales data by connecting with Xero.
Invoices created in JGID are automatically imported into Xero
Clients created in JGID are automatically created in Xero
Revised invoices in JGID are also revised in Xero
Invoices marked as paid in Xero are automatically marked as paid in JGID
See JGID & XERO working together
What is XERO?
Xero is easy to use online accounting software that's designed specifically for small businesses.
It's all online, so you can work when and where you want to. Just login with your PC, Mac or mobile.
Your bank statements are automatically imported and categorized, letting you see your cashflow in real-time.
Invite your team and work together on financials. You can collaborate over your up-to-date numbers.
Xero has all you need to run your business – including invoicing, paying bills, sales tax returns, reporting and much more.
Choose The Best Price For You
JGID job management software is ideal for all service industries. We offer a range of packages that are designed to suit the size and needs of your SME. Check out our current pricing and request a free demo to experience JGID in action.