WEBINAR REPLAY: HOW TO QUOTE, ASSIGN A JOB AND INVOICE IN JGID
The primary purpose of JGID Business Management Software is to enable you to drive your business as efficiently as possible, with the minimum drudgery and improved enjoyment. JGID is a solution that enables managers and owners to be more efficient, versatile & cost effective, optimised to work on any device so you can complete admin and sales tasks where you want, when you want; improve your customer service, cash flow and increase your profits.
??Look over my shoulder ??? of a quick webinar on creating an enquiry, a quote from a template, a job and an invoice for your customer in JGID. Fast and easy quoting with composed items and quote templates.
You're your quotes shine with images and detailed descriptions. Automate all your specific clauses and texts, no more copy paste or type again. Consistent quoting by all your estimators. www.JGID.com
Make it easy for your clients to sign & approve your quotes straight from within their email.
Get quotes approved and signed electronically before starting work so you know you are covered.
SCHEDULING
Easy drag & drop scheduling, every contractor's dream. On desktop or mobile, easily and quickly schedule jobs and assign workers. As soon as staff are scheduled they can see all information related to the job including scope of works, picklist, JHA, site address and site contact.
RECURRING JOBS
Never miss recurring jobs again with our repeat job function. You can even assign default staff to be scheduled automatically for every visit and let JGID do all the scheduling work for you. Keep notes & photos for future repetitions so you get the details right – every time, no matter who you send to do the job.
ORDERING
Order Materials for individual jobs or bundle them together to save on shipping. Based on your quote or job scope, simply pick the items you need, specify delivery address and any special instructions and email your order to your supplier of choice.
GO MOBILE
Your team know where to go, what to do, what to bring and who to contact. Automatic scope of works, tool picklists and JHA's / SWMS's via the mobile interface make downtime on site a thing of the past. And best of all, no more countless, long text messages every night telling workers where to go the next day. It's time to enjoy your evenings again!
CLOCK IN & OUT GPS
stamped clock in & out function allows workers to do timesheets for every job. Now you know which jobs are on time and which ones are going over. Getting timesheets daily also means you no longer have to chase timesheets at the end of the week, just to find out that there are discrepancies amongst your workers' hours.
INVOICING
Automatically create invoices once jobs are completed or make progress invoices for line items while a job is in progress. Quick & easy invoicing has made cashflow problems and office work at night or on weekends a thing of the past. With JGID invoicing has become so amazingly easy to do anywhere and anytime, that your invoices can be in the clients inbox within seconds of completing the job.

``JGID has revolutionized our business operating platform in so many ways. It is user friendly, the support services are excellent and the applications are endless. We finally have our nights back thanks to Andre and the JGID team so we are indeed very happy customers! :)``
Michelle Vassallo,
CFO, API Rope Access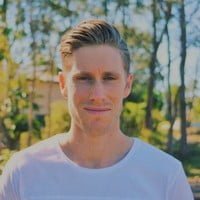 ``Running my business through JGID has made all the difference. I am a kinesthetic hands on person and so my organisational and attention for detail is not as well developed. JGID fills this gap wonderfully. I can get on with sales, booking jobs and making sure our clients are happy. JGID picks up where I can't cover.
I would recommend JGID to any trade business looking to take the next step.``
Leigh Clough,
Director, Sky Trek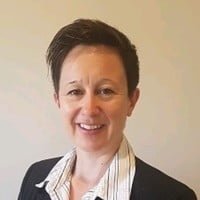 ``I recently moved to JGID for job management software and can honestly say it has transformed the way we do business. It has a wonderfully simple interface, which is intuitive yet powerful and integrated with Xero. There is sufficient capacity to edit parameters so JGID is mapped to your business. The client support offered by JGID during rollout has been superb. They always made themselves available for any queries and nothing was too much trouble. Would highly recommend Nick, Andre and the team at JGID.``
Claire Wears,
Director, Aurata
Feedback from our valued customers
What our clients say about us
"For our staff, everyone throughout the business knows who has to be where, when and what needs to be delivered for our clients. The workflow system supports our teams to consistently replicate what we do well for our clients."
Ben Galbraith,
Business Manager – Spidertech
Goleman is a hands on maintenance company providing building maintenance services to the commercial property sector. Timely and accurate information is key. Information from the client instruction to the guy on the tools and report back to the client and everything that happens in between, we implemented JGID. We love the program, we use it to run our business. From the quick upload and sharing of documents to the easy scheduling. It has sped up the quoting for one-off and recurring services greatly. All information is retained and easily accessible and replicable.
Luke Goleman,
Director, Goleman Group NZ
"Our goal and primary purpose of being in business is to improve life as a whole for everyone and everything that comes into contact, directly or indirectly, with any of the products or services of the JGID Community."
Andre Quin,
CEO, JGID Pty Ltd
Love what you see? Get started now, 100% risk free. Enjoy all our services with unlimited profiles for 14 days Free.