Thank you for signing up to a free trial of JGID – Just Get It Done.
One of our friendly support staff will contact you shortly on the phone number you have provided.
Please note, as part of your account set up, we give every account a personal touch.
We will upload your logo, company details etc for you, so you can start working the minute you turn on your account.
Once your account is ready, we will personally guide you through your first time using the system so your on-boarding goes as seamless as possible.
If you haven't schedule your first call yet, you can >> book a call now <<
We look forward to working with you and Just Get It Done!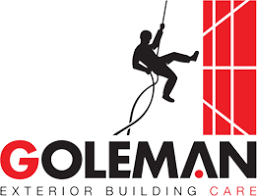 LUKE GOLEMAN, DIRECTOR – GOLEMAN GROUP NZ
After years of searching and several failed attempts to find a job management system that works for our business, we implemented JGID. We love the program, we use it to run our business.
From the introduction, to the implementation the crew at JGID have been knowledgeable, helpful and quick to respond. Hands on, working on the system throughout the implementation helped shape the system to suit our team.

LUKE HUNTER, OPERATIONS MANAGER – ROPETEK
I spent a long time searching for new software that would help me take the company forward, I trailed a bunch of programs but they just didn't fit. I was then told about JGID and I was super impressed!
It's all so easy to use. Everything is done through the one program. All my quoting, invoicing, scheduling and the automated WHS compliance is awesome!
WHILE YOU WAIT FOR OUR CALL - HERE IS A QUICK PEEK AT YOUR FUTURE DASHBOARD.
AND FOR THOSE WHO WANT TO ``JUST GET IT DONE!`` EVEN FASTER