We recently came across an independent review from Eve Consulting!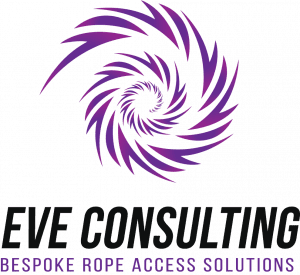 We first met the CEO of Eve Consulting, back in early 2014-15. Deborah has over a decade of business management experience in the industrial rope access and working at heights sector and is the current Secretary of the Working at Heights Association of Australian and a former member of the IRATA International Health and Safety Committee. She holds multiple qualifications in the field including IOSH Rope Access Manager, QMS Lead Auditor and KONG PPE Inspector.
As the former General Manager of three IRATA Member Companies and a current independent consultant to the wider working at heights and industrial rope access community, Deb has a huge amount of exposure to various QMS in use by companies in industry.
We're thankful she took the time to review our software!
You can read the full article on the Eve Consulting website, or continue below!
Equipment Management Systems – Part I
It's been a little bit of time since I've written a mini-blog of sorts, and what better way to kick start a new one than by talking about one of my favourite things in the Rope Access and Height Safety world – Equipment!
From small organisations, through to multi-national entities – I believe that all are capable of improving their operating systems whilst continuing to deliver quality and innovative services, develop existing capabilities, and ultimately expand the scope of services offered to new and existing clients.
Statistically, falls from heights remain one of the biggest causes of death, disability and injury in workplaces in Australia. Ensuring your organisation is compliant to its organisational policies and procedures is vital – but finding the time to manage that compliance, when clients' needs, and projects often take priority. So many internal tasks can get dismissed or postponed to a later date. Especially when it comes to equipment inspection and maintenance.
Everyone has a duty of care to ensure the equipment they use is fit for purpose, serviceable for the task and in working order. Whether it is your employer who provides you with the gear, or you own it yourself – maintaining that equipment is vital. Vital you say Deb? Yes. Vital. Why? Because equipment can fail.
Without training in inspection, and having inspection & maintenance procedures in place, items of equipment can have faults that remain undetected for pro-longed periods of time. This may result in an increased risk of injury or harm to technicians, plant and/or equipment.
Two of the biggest issues that companies and individuals face when it comes equipment are time and money, closely followed by the availability of a competent person to perform equipment inspections.
And also … where? Where do you record your equipment details?
There's a couple of options; variety is good depending on the scope and scale of your organisation.
Most companies start with an Excel or Numbers spreadsheet.
This is a good starting point, but it can become incredibly unwieldy, as your organisation or amount of equipment needed to be registered grows. You can end up with tab after tab of equipment classifications, changes in columns depending on information recorded, and control over the spreadsheet in terms of edits and data entry as well as equipment inspections undertaken … it can get messy. Attention to detail is needed, and that can take time.
From a spreadsheet format, we start looking at digital registers or access. A lot of companies tend to look at their existing Quality management System (QMS) first, to see how they can incorporate existing paid or subscribed services can be accessed remotely. So, this means we are still in the spreadsheet land, but now with more people involved. DropBox, Google Drive, Upvise, or OneDrive all can be utilised, but we still end up with similar problems – but often escalated because more people may have access to the register to be able to show or demonstrate to clients that equipment has been inspected recently.
It's not really that ideal – not unless you have a dedicated person(s) responsible for maintaining that register. And that can mean more time and money than a company is willing to spend.
So, we can then start looking to cloud based management systems. These are often databases that can be accessible via a secure login. Depending on the software, you can have multiple users, this may or may not cost you more.
I've blogged in the past about Papertrail – a software I assisted to implement over at 5th Point along with RFID technology. It's is alright for an exclusive (albeit expensive) software which really focuses just on the management of equipment.
Upvise is another company, but it requires a level of competency with formatting a coding, much like the back-end of a WordPress website, to get the forms fillable in the areas you require for both the creation and completion of SWMS or JHA's along with equipment inspection fields.
And then there is JGID.
JGID has kinda snuck up the list of QMS software for me over the years. It is a QMS, that allows you to not only log equipment and assets, but also contain company policy / procedures, forms and templates and essentially – the entire job pack accessible via a device or desktop. Oh, and a calendar for scheduling your clients' jobs, your workers, all the way from quoting to invoicing.
But I am getting off topic here – I want to zoom in and focus on the Equipment. I might touch on the other parts next time.
The equipment side of JGID has become more refined in the last two years. Equipment for them can now be split into categories. And not in the "descender" and "karabiner" categories, I mean like … your actual site / equipment work packs and PPE registers through to the stock you have on hand to sell (if applicable!) and then your actual consumable inventory management.
So let's define and explain a little bit more about some of them!
Inventory: Have all your price lists for services, materials, consumables and more in one place. It's ALL LINKED. This means that all the way from quoting to invoicing … it is easy. Everything is saved – descriptive text, prices, notes. It is all there. Or if it isn't – you can add it and save it for next time, because adding items is as easy as shopping in the supermarket.
Stock: JGID has found a way to track of quantities in stock with an easy-to-use stock management tool. Whenever you order, at glance compare estimated quantities vs what you have in stock. Once your orders are marked as received, your stock levels will automatically update. Stock levels will decrease as soon as they are marked as used on a job.
Registers: Aaaah… my favourite. Registers. And finally, JGID has implemented the solution you need to make the ever-delightful task of registering equipment easier. From the one primary dashboard – you get reminders when equipment inspections are due. Not only that, but it will even give you reminders when staff qualifications are about to expire.
There is something about making compliance and quality control an automatic part of your business overview that makes me happy. If it's as automated as possible, it becomes easier to do. Instead of spending 5 hours trying to navigate a spreadsheet register, you can go through a dedicated portal that can be accessible from anywhere you have reception.
Why wouldn't you want to make it easier? PPE and equipment inspection has always been a headache topic with every working at heights industry personnel I've met in the last decade. We've all had to deal with it in some level.
So, let's make it easier so that you can stay ahead of the game.
Stay tuned for the next part of our mini blog to read more about the equipment control categories and JGID; or hit them up for a demo.
~Deborah Chick
CEO Eve Consulting