Debt Collection

Address:
PO Box 248
Botany NSW
2019
Long Business Description:
Your total solution for debt recovery Australia wide
EC Credit Control facilitates the smooth running and financial wellbeing of your business by working to recover funds owed to them quickly and efficiently. We provide our services in consumer and commercial debt recovery in Sydney, Melbourne, Brisbane, Perth, Adelaide – and throughout the country – to a range of businesses and financial institutions. Our focus is on minimising any harm to your business by effectively and professionally managing the collection process, maintaining healthy relationships with your clients and striving to protect you from time-consuming and costly legal disputes in the process.
As a client of EC Credit Control, you will benefit from regular updates and 24-hour access to industry-leading online debt collection services which allow you to accurately track the progress of your collection in Sydney, Melbourne, Brisbane, Perth, Adelaide and Tasmania. Our international presence means that we can also trace and collect from your overseas debtors with ease.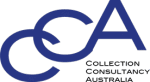 Address:
309/88 Crown Street,
Woolloomooloo
2011
Long Business Description:
Firstly, about CCA COLLECTION CONSULTANCY AUSTRALIA (CCA) is a credit management specialist Company. CCA act with a difference in the debt collection industry. We are not out to make lavish predictions or to use buzz words. These just confuse you or excite you. We want to help you. CCA make what is generally a stressful subject as manageable and as seamless process as possible.
Our Director, Greg Trappett has been in the industry for over 20 years. Working with Publicly Listed Companies, Major Corporates, SME, working within a (Publicly Listed) agency. But more importantly, sole traders, commercial recoveries and SME Businesses. The most common thing he has found in debt collection is poor paper work, poor processes or lack of understanding.
We plan to assist you with making sure all of those bases are covered and that in the future you can be more certain of being paid. Plus having the ability to recover should a client not do the right thing by you.